SpeedBot Pricing Plan
SpeedBot is one of the best Algo Trading Execution Platform allowing the subscriber to Develop Strategies, Backtest, and Run(execute) your Trading in the Managed systematic Cloud based environment with all controls in your hand.
Simplified Pricing for Institutional Grade Algo Trading Technology
Our platform prices are highly simplified to empower all individual Traders with sophisticated technology.
Empower Your Trading Strategy With The Sophistication Of Algo Trading Bots Today!

New! Pricing Plans - Pay as you Use
New Pricing will be effective to the New Sign-Ups from 31st Oct Onwards.
Introducing new User Wallet based Pricing
Wallet Credit Based Pricing
Backtest 3 Credits

Per 1 Month Backtest


Live Bot
15 Credits

Per Live Bot Deployment Per Day


Paper Bot
10 Credits

Per Paper Bot Deployment Per

Ignite Your Trading with Our Free Trial !
NO Payment Card Binding.
Explore full featured Algo Trading with SpeedBot.
You have to experience Accurate, Blazing fast Trade Execution. Yes it makes Difference.
Benefits of New Wallet Credit based Pricing Plan
Flexible Usage : Maximum usage out of your wallet Credits.

No Fixed Monthly Billing : Now you don't need to pay for full month Platform fees for your Live/Paper Running Bots.

Freedom of Analysis : when you are in Algorithm/Bot Analysis phase all your credits can be used for Backtesting & Analysis

Benefits of Referral : You can earn Free Credits in your account by referring your peer Traders on SpeedBot.

NO need of Payment Card Binding.
Nothing can be more Transparent pricing than this, where SpeedBot Charge credits for what actually Costs to SpeedBot.
Upgrade Your Plan From Your App's Profile Section (If Already Signed Up)
Join Now and Empower Your Daily Trading with The Best Robots Trading Platform Available in The Market.
Wait! Have you checked Options Trading Strategy Builder Tool?
No Need to Code
No more Technical juggle in order Automate your Options Algo Trading Needs.
Simplified Rule Builder to Automate & Backtest
Simplified User interface with All the Algo Trading Tools accumulated.
Learn More | Options Strategy Builder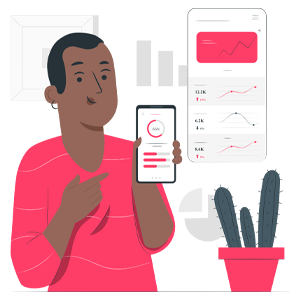 Old Pricing Plan (Now revised to Pay as You Go!)
FAQs related to SpeedBot pricing
I have been using the Speedbot Algo Trading App for more than a year now. I was impressed with the user interface and ease of trading and creating options strategies without any coding. The platform has helped me to backtest different strategies and save a lot of time as bots work for me. SpeedBot is highly recommended to anyone looking for a convenient and effective way to invest.
SpeedBot provides a user-friendly interface and the most advanced Algo Trading features. Create Option strategies and backtest option strategies with accuracy and efficiency. With its economical pricing and technical accuracy, Speedbot is definitely a must-try for traders seeking a reliable and profitable Algo Trading Platform.
SpeedBot is an excellent Algo trading platform to automate options trading. Features like create and backtest options strategies allow to create and backtest strategies with utmost accuracy. Till now SpeedBot has provided 100% accuracy and had saved a lot of time for me. Also, their support team is excellent and helped me with all the queries. Overall, I am highly satisfied with SpeedBot
Highly recommends Speedbot for its flexibility in options trading and options strategy creation. The platform's advanced algorithms can maximize returns, making investment effortless—an excellent Algo Trading Platform for all types of traders.
Looking To Trade Options More Intelligently and With Greater Efficiency?
Our Algorithmic Trading App Offers a Enterprise Solution for Trading Institutes & Trading Advisors Seeking To Save Time and Increase Effectiveness.